The Affordable Healthcare Act (ACA), or Obamacare, applies to Applicable Large Employers (ALE) who have 50 Full Time Equivalents (FTE) or more.  The ACA puts an administrative and financial responsibility on Employers.  Failure to abide by these requirements may cause the Employer to incur steep penalties.  Learn more about ACA Compliance below.
ACA Compliance: ALE and FTE Calculations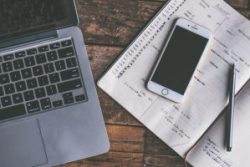 Employers are responsible for ACA Compliance when they become an ALE.  An ALE is based off an Employer's FTE calculation for the 12 months prior.  If the average number of FTEs exceeds 50, then the Employer is considered an Applicable Large Employer and subject to the Employer Shared Responsibility Provision and Employer Information Reporting Provisions.  A FTE is defined by every 30 hours worked per week or 130 hours worked per month.  The FTE calculation does not look at individual employees, but hours worked as a total across the Company.
To calculate your total FTE
Combine the number of hours of service of all non-full-time employees for the month but do not include more than 120 hours of service per employee, and
Divide the total by 120.
If you average over 50 FTEs throughout the year than you are considered an ALE and subject to Large Group Insurance rules as well as the ACA compliance provisions.
Companies with common ownership will have to aggregate their hours when calculating the ALE status. Contact us to provide a free ALE calculation.
"An ALE is defined as an Employer with 50 or more FTEs in the previous year."
"All plans must offer minimum essential value."
ACA Compliance: Offering Affordable Coverage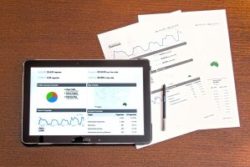 Employers subject to the ACA must provide "affordable" health insurance to all eligible employees.  Affordable Coverage is defined as being less than 9.5% of an Employee's income.
This number can drastically change from employee to employee and must be calculated carefully to determine what the maximum amount an employee is able to pay.  The Affordability provision does not mean an Employer has to contribute to the Health Insurance Plan as long as the premium amount is less than 9.5% of the Employee's income.  Contact us today to get started with a health plan quote.
"Affordable Insurance is mathematically defined as 9.5% or less of an Employees Income."
ACA Compliance: Measurement Period – Who is Eligible
Employees become eligible either upon hire or after the Employee goes through a measurement period.  The measurement period is defined as 12 months from the date of the new hire.  During this period, the Employee's hours are measured to determine whether or not they are considered full time. An Employee is considered full time, or eligible, if they work more than 30 hours a week, or 120 hours a month.
 An Employee's status must be decided when hired.   When an employee is hired they are categorized as eligible (hired with the intent of full time status) or variable ( hire with the unknown status of the employee).  If the Employee is variable, than the measurement period would begin.  If the Employee is Eligible, or Full time, than they would follow the company's normal waiting periods not to exceed 90 days. Contact us for more information on measurement periods.
"A Measurement Period is used to decide which employees are eligible and which ones are not."

"There are two types of penalties.  One for not offering insurance and one for offering insurance that is not affordable."
"All ALEs are required to furnish a 1095c to all eligible employees at the end of the year."
ACA Compliance: Informational Reporting
Along with the Employer Shared Provision, ALEs are required to report to the IRS about the health coverage they offer, who is covered and how much the employee is paying.  Each year an ALE must file a 1095C for each Employee along with a 1094c.  Failure to file 1095Cs on time  are subject to a $250 penalty per late or incorrect Form to a maximum of $3 million. Contact us for your 1095 reporting needs.
"Utilizing Payroll Services Employee Onboarding and Benefit Enrollment will automatically track your ACA reporting requirements."
Benefit Onboarding
Payroll Services administers all ACA reporting requirements through a fully automated Benefits Enrollment System.  This system captures the required information and tracks the Employee's measurement period throughout the year.  Live data is tracked during each payroll and reported on our ACA Executive Dashboard providing Employers at a glance information to see where their Company is trending.  Receive real time alerts when an Employee becomes Eligible and automate the Benefit Enrollment process. See a demo now.