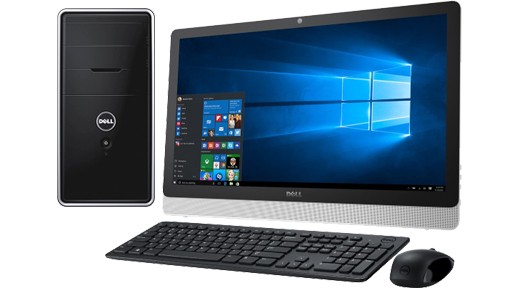 How Technology Can Save Your Business Money
The world is developing rapidly, and advancements are accelerating the competition faster than ever before. If you and your employees are still struggling with computer monitors from the early 90s and using outdated software, you are draining your finances, not saving. Technological innovations may seem like a hefty investment at first, but energy saving options, reliable internet connections, and up-to-date tech upgrades productivity and profitability.
Without utilizing the latest revolutions, day-to-day tasks will become overwhelming. Not to mention costly. Take a look around the office and see if you can locate the following:
Stacks of papers
Old files
Bundles of wires leading to electronic appliances and computers
A lack of communication between employees
Landlines
Analog anything
Flickering, incandescent bulbs
Obsolete technology, like floppy disks, cassettes, and nonfunctional devices.
All these things are costing you money and need to be replaced immediately. Be sure to do these steps to reorganize and rejuvenate your business:
Upgrade your computer and software systems
Slow, obsolete computer systems simply are a waste of time. When your IT systems are not monitored, do not receive proper maintenance, or have not received updates in several months, you are sabotaging the productivity and morale of you and your employees. Also, if employees are used to fast, they may start beginning in their own devices to do the work, which poses a potential threat to company security.
Have an Information Technology (IT) service come in an install more random access memory (RAM) on the computers. Get new, easier to read monitors so employees stop straining to see the screen. Furthermore, think about getting printers, scanners, and fax machines that work wirelessly to cut down on the obstacles laying across the floor.
Also, consider moving to Open Source software. Think GIMP, LibreOffice, VLC Media Player, and GnuCash. These are free, professional-grade platforms that will replace subscription or pricey software, like Adobe, QuickBooks, and Microsoft Office.
Cloud services
When everyone in the company has access to the same data, programs, and services through a cloud database (think Microsoft OneDrive or Office360, Google Drive, or iCloud), everyone is thus put on the same page—even your remote workers. Within seconds, a document can be sent to numerous inboxes then brought up on multiple screens for proactive editing and critique. Cloud services aid in time management, increase productivity, and allow of seamless communication through a variety of means.
VoIP and video chat software
Landlines are so last century. Though this is not to say you should nix landlines entirely, especially of customers are calling in to place orders or contact specific departments. But there is a way to do phone service better. Voice over IP (VoIP) and voice chat services like WhatsApp, Skype, Google Hangouts, and others, allow you to make calls using a Wi-Fi connection or through a broadband internet connection. Most of the time, VoIP can be built right into your internet service package and is much cheaper than a traditional phoneline.
Digitize everything
Stop sending paper invoices and send them via electronic means, like PayPal. Not only is everything simplified and clutter around the office gets reduced, but "going green" boosts your company's reputation.
This even applies to your paper advertisements and flyers. More than ever potential customers are pulling out their mobile devices to check out your advertisements, website, and previous ratings or testimonials. If you do not have an online presence, you are not doing your business any justice.
Final Thoughts
Technology continues to develop to make life easier. That is why keeping up with the advancements and using them to your advantage is crucial to the success of your business. Make the appropriate upgrades, use the latest tech, and soon you will see faster turnovers and an increase in sales
Learn something new?  Every Client with Payroll Services LLC is part of our ThinkHR network providing news and updates just like this.  www.psllc.payrollservicesllc.com
Related Posts