Human Resource Management can mean different things for different companies.  Large companies need a complete HRIS and Workforce Management System, whereas smaller companies may need a slimmed down solution. Payroll Services understands these differences and offers a wide range of Human Resources Solutions to choose from. 
HR Is Meant to Protect the Company
A good Human Resource Management setup is designed to first and foremost protect the Company.  Putting procedures and policies in place that deal with Sexual Harassment, Customer Interaction, Social Media, Conflict Resolution and more will help prevent lawsuits and problems.  Human Resource Management additionally needs to be designed to foster a workplace environment that is best suited for your Company.  Retaining and attracting staff is paramount when designing how your HR policies will work.  Human Resource Management should strategically build these in conjunction with Employee Benefits. 
"Good HR protects the Company first."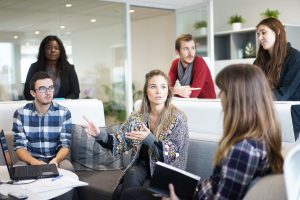 Ignore HR at Your Own Risk: Human Resource Management
According to a recent study surveying companies with 200 or more employees, HR has become so prominent, 70% of companies have a HR position on their Board of Directors.  Simply said Human Resource Management is a prominent feature in all growing companies.  Why is it then, that the majority of small businesses ignore HR?
In most cases this is because Small Business does not see HR as a risk to their Company.  They all have "good employees" that would "never" cause them "trouble".  According to the Insurance Journal Survey, 12% of Small Businesses faced an Employee Lawsuit with an average cost of $125,000.  This does not include the cost of Wage and Hour violations such as Overtime, Paid Sick Laws, etc.    Whether you have 1 employee or 10,000 employees, ignore Human Resource Management at your own risk.  Contact us today for a free HR review.
"12% of all Small Businesses face Employee Lawsuits not including Wage and Hour Violations"
Employee Handbooks Reduce Risk
How many employees does it take to sue you?  One.  Many Employers do not have an Employee Handbook because they think it will cost thousands of dollars or they don't create one because they do not know where to turn to.  With Payroll Services HR WorkPlace we provide a built in Employee Handbook Builder which walks you step by step through the process of creating an Employee Handbook. The first step in creating an Employee Handbook is to "think" about your policies and how you want your Company to operate.   Use our "Think First Sheet" to gather ideas and policies for your Company.  Once you have thought about the items necessary, login to our easy to use Employee Handbook Builder and get started.  Want extra help?  Payroll Services can also build your Employee Handbook for you.  Want extra protection?  Let us help you find an Employee Protection Liability Insurance Policy. Contact us today.
"Having an Employee Handbook is the #1 way to reduce Employee Conflicts"
Applicant Tracking – Increase Candidate Reach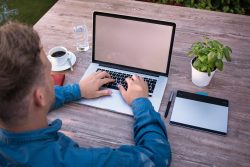 Technology has evolved to the extent where Companies can now automate the sorting of applicants.  This is called applicant tracking.  With Applicant Tracking, Companies can setup a workflow that processes an applicant's resume, interview, and ultimate hire / no hire.  Through this process Companies setup a dedicated site used to attract new candidates to their Company.  The site integrates with job posting sites such as Indeed, Monster, etc.  As Applicants begin the process of applying, the system captures metrics in order for the Company to improve their recruitment process.  Metrics such as, where potential applicants stop during application process and where applicants come from, are tracked and provided via reports.  Once these metrics are analysed, Companies can then better their process to attract the right talent.   Once a decision to hire an employee is made, Payroll Services iSolved Hire Applicant Tracking system integrates with Employee Onboarding for a complete integrated solution. Click here to watch a demo.
"Companies with naturally high Employee Turnover should invest in an Applicant Tracking System"
Employee Onboarding – Increase Efficiency and Consistency
Have you heard about the new buzz word Employee "Onboarding"?  Employee Onboarding is the process of hiring a new employee and gathering all the paperwork required.  A good Employee Onboarding process will gather the following:
W-4
I-9
State Variant of the W-4
Signed Employee Handbook
Direct Deposit Authorization
Do Not Competes / Confidentiality Agreements
Health Insurance Election Forms
Retirement Election Forms
Other Benefit Elections
WOTC Qualification Forms
 Many Companies rarely gather the first two items (let alone the rest) due to the inconvenience of chasing employees down.  "Get 'em in and Get 'em working".   This increases the risk of non compliance.  With Payroll Services Electronic Employee Onboarding, we streamline the process with a simple click.  Enter the employee's email address and you're done!  The Employee will be prompted to fill out all applicable Employee Onboarding Documents, which will then update into our iSolved System leaving you – with nothing to do but click "accept".  Did we mention this is done through our Single Sign On technology? Watch a demo of our employee onboarding in action.
"Onboarding eases the administration and provides consistency when hiring employees"

"WOTC provides a free opportunity to get cash for who you hire."
WOTC – Work Opportunity Tax Credit
WOTC or Work Opportunity Tax Credits, is a tax credit program available to employers for hiring individuals from certain target groupswho have consistently faced significant barriers to employment. These credits range from $1200 to $9000 per qualified employee.  Target Groups include:
Unemployed Veterans
TANF Recipients
SNAP Recipients
Designated Community Residents
Ex- Felons
Vocational Rehab Referred Individuals
Supplemental Security Income Recipients
Summer Youth Employees (living in empowerment zones)
Qualified Long-Term Unemployment Recipients
This means YOU GET FREE MONEY for hiring someone in these target groups.  But how do you identify employees that fall into these groups?  Payroll Services provides a free service that incorporates the WOTC forms into the Employee Onboarding process which captures the required information to identify if an Employee qualifies.  Once Payroll Services identifies a qualified Employee, Payroll Services will send the information over to the appropriate Federal or State agency to verify the credit.  Once verified you will receive the free tax credit. Contact us to take advantage of WOTC.
"The key to a good PTO policy is KISS – keep it simple, stupid.  Don't get crazy, keep it simple."
Time Off  Policies : Keep It Simple
Keep it simple, stupid.  Time Off Policies are the one Human Resource Management item where some Companies start to get crazy. The rule of thumb is to keep Time Off Policies as simple as possible.  We recommend that Companies strive to have a max of three types of Paid Time Off policies and no more.  The most common types of Paid Time Off are:
Sick
Vacation
Personal Days (Birthday , Gone Fishing, etc)
PTO (combination of Sick and Vacation)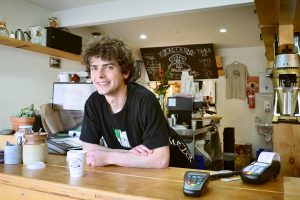 How Do Employees Earn Time
The two most common methods that Companies use for accruing Paid Time Off, is a flat amount per pay period or based on hours worked.  Companies routinely have different accrual rates based on the tenure of the employee.  These normally start after a probation period and increase every so many years employed.
Ok So You Want to Get Crazy Do You?
If your Company is one of the few that needs to have a gazillion different types of accrual policies (based on typical hours worked, contract, if they like chocolate ice cream, etc), you should develop clear written guidance which outlines how each policy works and how qualifies.
Payroll Services can create custom rules to do this for you using our iSolved Time and Attendance Module.  The iSolved system will recognize which employees qualify for which plan when the employee is Onboarded by utilizing custom fields within our iSolved HRISmodule. Contact a benefits specialist to review your time off policies.
"HRIS and HCM System streamline the HR duties and make it simple for even the smallest Company to have a powerful HR process.."
What is a HRIS or HCM System?
An HRIS or HCM System is short for Human Resource Management System.  A good HRIS will track everything that is in your dusty Employee Files.  Employee Onboarding Documents, Assets, Training, Certificates Disciplinary Actions, Performance Reviews and more.  With Payroll Services iSolved HRIS Module, you have the ability to track your Employee details within a Single Sign OnSystem integrated with Payroll, HR and Timekeeping.  Contact us today to get started.