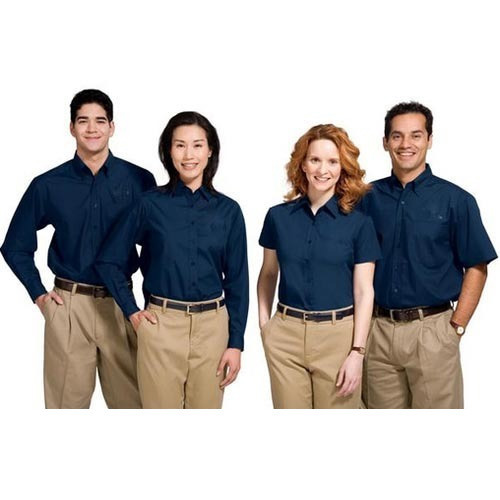 The Importance of Uniforms and Dress Codes in the Workplace
Everyone has heard about "dressing for success" at least once in their lives. The appearance of professionalism in many occupations is contingent on complying with a specific dress code or uniform policy. Depending on the type of company, the dress code many be extremely casual or extremely strict; and how those rules are enforced generally comes down to individual company policy. That said, any business will benefit from having a strong, unified image.
For the Employer
One thing about dress codes that can often lead the employer in trouble is if their standard of attire is considered discriminatory. Under the Equality Act of 2010, age, disability, gender, religion, sex, or sexual orientation cannot be infringed upon, even with dress.
Employers must provide adequate reasons for why a certain item may or may not be worn. For example, kitchen workers must tie back their hair because of hygienic reasons.
What you should be careful of, however, are cases where a requirement directly discriminates one gender. Case in point: high heels. Enforcing that female workers where high heels then sending them or firing them for not complying is wrong. High heels, should the person not be experienced with wearing them or have a physical condition that makes them uncomfortable, can be dangerous. To tackle the situation of footwear, rather than saying what employees must wear, tell them what they cannot, like "no flip-flops, open-toed sandals, or sneakers."
Remember, there should be enough room in the dress code for employees to show their personality and culture in a professional manner. Always establish a dress code that is in line with business activities then decide on the image that fits said activities the best. In other words, do not put a bartender in a surgeon's uniform.
Use terminology that is easily understandable when creating the dress code:
Business casual: Reword this as women should wear a skirt or dress with a hem past the knee or dress pants with a button-down blouse or collared polo shirt. Men should wear khakis or dress pants, a belt, and collared shirt.
Smart casual: Sometimes called "dressy casual." For women, this could be tailored trousers or knee-length skirts with a dressy top, no collar needed. Men typically wear a polo or button-down shirt paired with trousers. Jeans, shorts, and t-shirts are not allowed.
Business formal: The typical suit-and-tie for men, tailored pantsuit or skirt and blazer for women. Business formal is the more sophisticated form of business-appropriate attire.
For the Employee
You are the image that the business hopes to promote. Therefore, it is the job of the employee to dress in a way that effectively markets professionalism and branding to potential clients. How someone dresses directly correlates with their occupation, and so it is pivotal to use personal dress to reinforce, not diminish, the qualities the employer hopes to depict.
If the company has a strict uniform policy, you must comply and wear the garments given to you. Otherwise, it may be grounds for dismissal. First impressions are everything, after all. You would not like it if your financial advisor was dressed in a baggy t-shirt and sweatpants, right?
Dress codes and uniforms evoke an image. What kind of company do you wish to be? You and you employees are the living, breathing billboards—so either be the face of professionalism or create a unique brand that fits your business's style. How you create and enforce the dress code is up to you, but remember that it cannot be discriminatory in any sense.
Learn something new?  Every Client with Payroll Services LLC is part of our ThinkHR network providing news and updates just like this.  www.psllc.payrollservicesllc.com
Related Posts