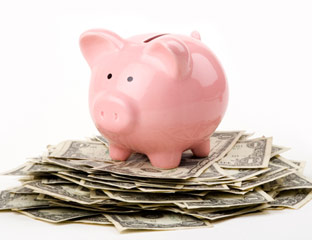 The Simple IRA vs. 401(k)
Giving employees retirement options is an important part of running a business. Your workforce wants to know that at the end their time with you, they can retire without worrying about financial stability. Still, you have a lot of considerations to make, like choosing between a Simple IRA or a traditional 401(k) investment plan.
The SIMPLE IRA
This is a plan that allows both employers and employees to make contributions to Individual Retirement Arrangements, IRAs. Such plans are cost effective but generally only good for start-up enterprises who have few employees to cover.
Pros of a Simple IRA:
Easier for an employer to create than a qualified plan like a 401(k) due to less complicated requirements and fewer IRS reporting stipulations
Less expensive to administer than 401(k)
Provides employees with extra money towards retirement for free
Employer is allowed a tax deduction from their taxable income for every cent contributed
Employers also have option of a non-voluntary flat 2% contribution
Cons of a Simple IRA:
Does not allow for Roth options
Contributions are less than those of a 401(k)
Only good for small businesses of 100 employees or fewer
The Traditional 401(k)
Named for the tax code that governs these retirement plans, 401(k)s allow for workers to invest a piece of the their paycheck into an employer sponsored plan. This allows that money to be saved without getting taxed until the money is drawn out after retirement.
Pros of a 401(k):
Potential to offer matching funds; for example if an employee contributes 4% of their total salary into the fund, the company will match that 100%. So instead of the employee putting in only $2,500, the total contribution after the amount matched would be $5,000
High contribution limits
Employer is not required to contribute, however
401(k)s are protected by the Employee Retirement Income Security Act (ERISA), which sets a minimum of standards for employers who have set up retirement plans and prevents employers from withholding retirement funds
Free financial advice
Flexibility – most plans have a spread of mutual funds, like stocks, bonds, and money markets
Cons of a 401(k):
Early withdrawal fees for employees
Due to administrative responsibilities, the account payments are high
Few investment options
All in all, the biggest difference you will find is in the design of the investment and the amount of flexibility within both options. With a 401(k), the business or corporation can opt to have multiple investment providers for the employees to select. This allows for employees to choose multiple passive income streams. Meanwhile, the SIMPLE IRA is a standalone program that drastically limits the provider down to one. For that reason, administrative costs of SIMPLE programs are much lower and more affordable for small business.
When it comes to deciding whether or not you want to offer employees a 401(k) retirement fund or a Simple IRA, the choice should come down to the size of your workforce and the amount of money available to you to contribute. Consider your options, as well as the amount of work your business will need to put in to maintain the funds. Therein lies the best option for your company in the great 401(k) vs. Simple IRA debate.
Learn something new?  Every Client with Payroll Services LLC is part of our ThinkHR network providing news and updates just like this.  www.psllc.payrollservicesllc.com