Employee Time & Attendance is more than just reviewing timesheets.  With the right tools an Employee Time & Attendance System can provide feedback on your workforce.  Track overtime cost, absenteeism, paid time off request, schedule deviations and more.  Implementing the right timekeeping is crucial to any growing business.
Manual Timekeeping Methods Cost Employers Big
Did you know the average company with less than 10 employees overpays hourly employees by $5,000 per year?  This does not include the cost of administering paper timesheets.   If Doug clock's in at 9:04 he probably wrote down 9:00  If Doug clocks out at 5:05 he probably wrote down 5:15  Employee's often estimate the time they work each day, resulting in Overtime and overpaying employees.  Still have doubts about Employee Time & Attendance Systems?  Meet Doug – a time thief by accident.
"A company with 10 employees can cost an Employer $5,000 a year in extra wages."
Complex Labor Laws and DLLR Audits
The need for an Employee Time & Attendance System is a necessity in today's workplace to keep in compliance with the many labor laws .  Many jurisdictions are now requiring Employers to pay benefits, whether paid sick leave, health insurance, etc based on hours worked.
Additionally each Employer is required to keep timekeeping records for a minimum of three years to comply with audit request.  Audit request have been on the rise due to the push for stricter overtime rules. Employee Time & Attendance Systems solve this issue by tracking exact time as well as maintaining records indefinitely.
"The number one reason for Employers to fail audits is due to poor timekeeping implementation."
Flexible Options
Payroll Services Employee Time & Attendance System gives you the flexibility of how your Employees clock in.  Choose from Biometric Time Clocks which capture Employee thumbprints, SwipeCards, Mobile Timekeeping and our WebClock.  Employers can restrict access via IP, GPS and more.  If you need to allocate time across department or jobs we can do that too through our prompt system requiring Employees to allocate hours.
"OWe offer a flexible choice to collect time punches.  Choose from swipecards, thumbprints, mobile or webclock to capture timekeeping data.."
Multiple Verification Levels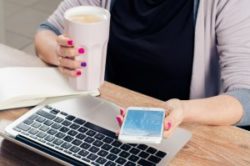 Payroll Services Employee Time & Attendance System gives you the flexibility to choose how your Employees verify their timecards.  With our three stage verification process, Employers can choose from Employee Verification, Supervisor Verification, Manager Verification or a combination of the three.  If you would like to open web access to a certain department but restrict another, we can do that too through our Policy Groups.   Whatever flexibility you need we can customize.
"Our flexible timekeeping system allows employers to choose whether or not they want to have the timecards verified before payroll is processed.  Choose from three levels of verification."

"Streamline Paid Time Off Request directly to payroll with our integrated single sign on paid time off request system."
Paid Time Off Request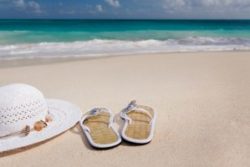 With Payroll Services Employee Time & Attendance System, Employers have the ability to streamline time off request through our Employee Self Service Portals.  Employees can access available time, hours earned and hours used by a click of a button.  If the Employer approves the Time Off request, Payroll Services Paid Time Off Request System creates a documented "absence"  and sends the Employee a notification that their request was approved.  If the Employer denies the request, the system will send a denial email.  Payroll Services Automated Timekeeping also can document unexpected absences on the fly.  If an Employee calls in sick, the Employer can go into the system and document the date and how many hours were used.  This links to the Employees available balance as well as pays the Employee for hours taken.  Employers also have the ability to document Unpaid Time Off (UPTO) to document no shows and other events.  Click here to see a demo.
"Add the power of scheduling to your timekeeping system.  Run deviation reports and see time worked vs time scheduled."
Scheduling
Payroll Services Employee Time & Attendance System has a built in at no extra cost scheduling feature.  This feature allows Employers to create schedules for their Employees which can be accessed through the Employee Self Service Portal.  Create different schedules based on shifts or customized rules.  Any Time Off Request that were approved will display while creating the schedule.    Watch a scheduling demo here.
"Stay up to date with our built in alert monitoring.  Monitor missed punches, missed schedules and more from a simple to use dashboard."
Built in Alert Monitoring
Stay up to date with real time data alerting you of important Timekeeping events.  Our alert monitoring provides you with real time alerts for Overtime, Missed Schedules, Missed Punches, Lunches and more.  Access our alerts from our dashboard which gives you the ability to filter down to the data you need.  Click here to watch a demo.